....
21309 NASA Apollo Saturn V
.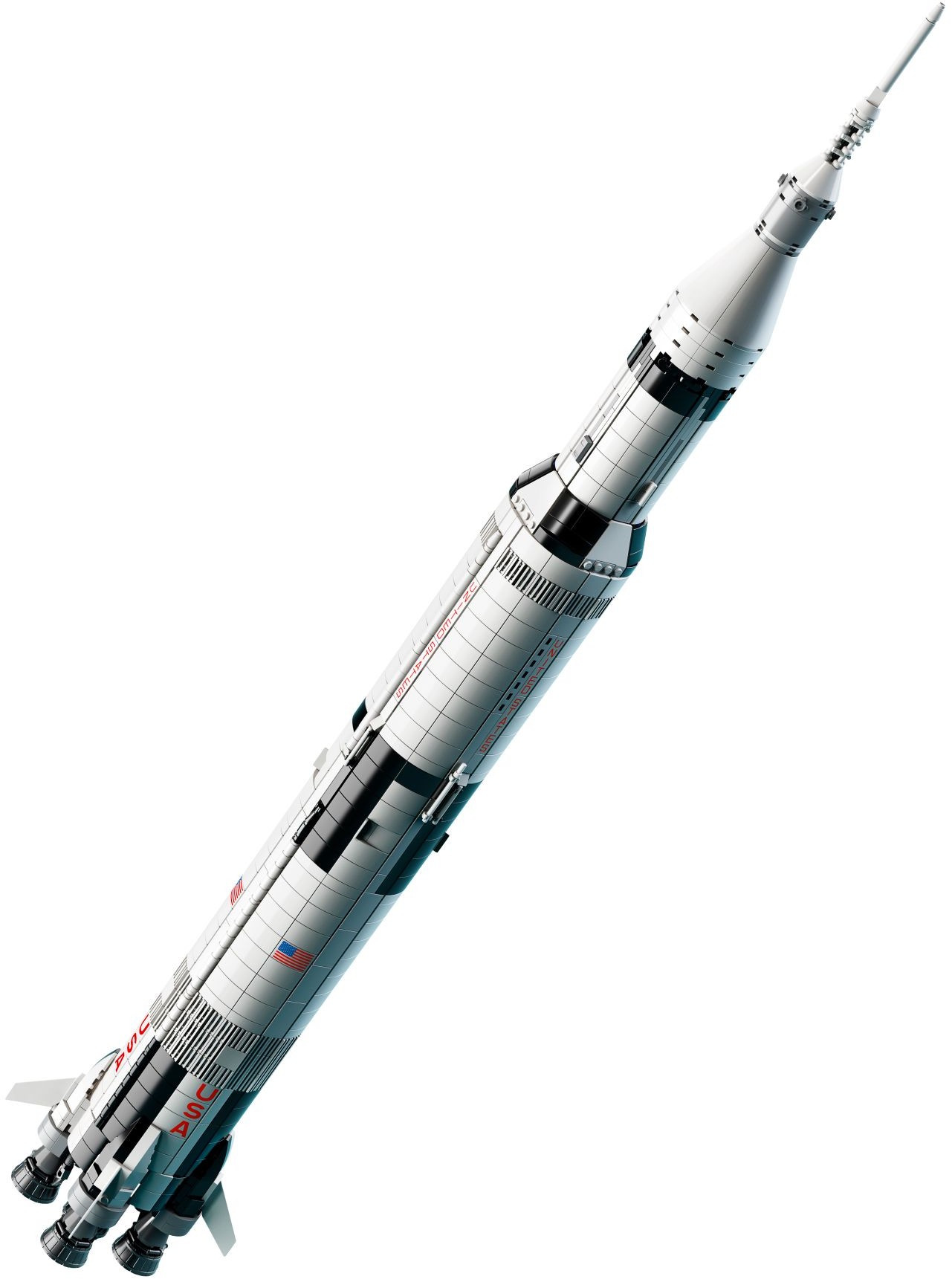 For me, 2017 was a high water mark in terms of truly outstanding sets - I reckon that there were as many as six 2017 sets which would potentially have strolled to victory in the Gimme LEGO Readers' Choice Award any other year. I was therefore fascinated to see which set Gimme LEGO readers would choose as their favourite, and in the end Saturn V won surprisingly comfortably.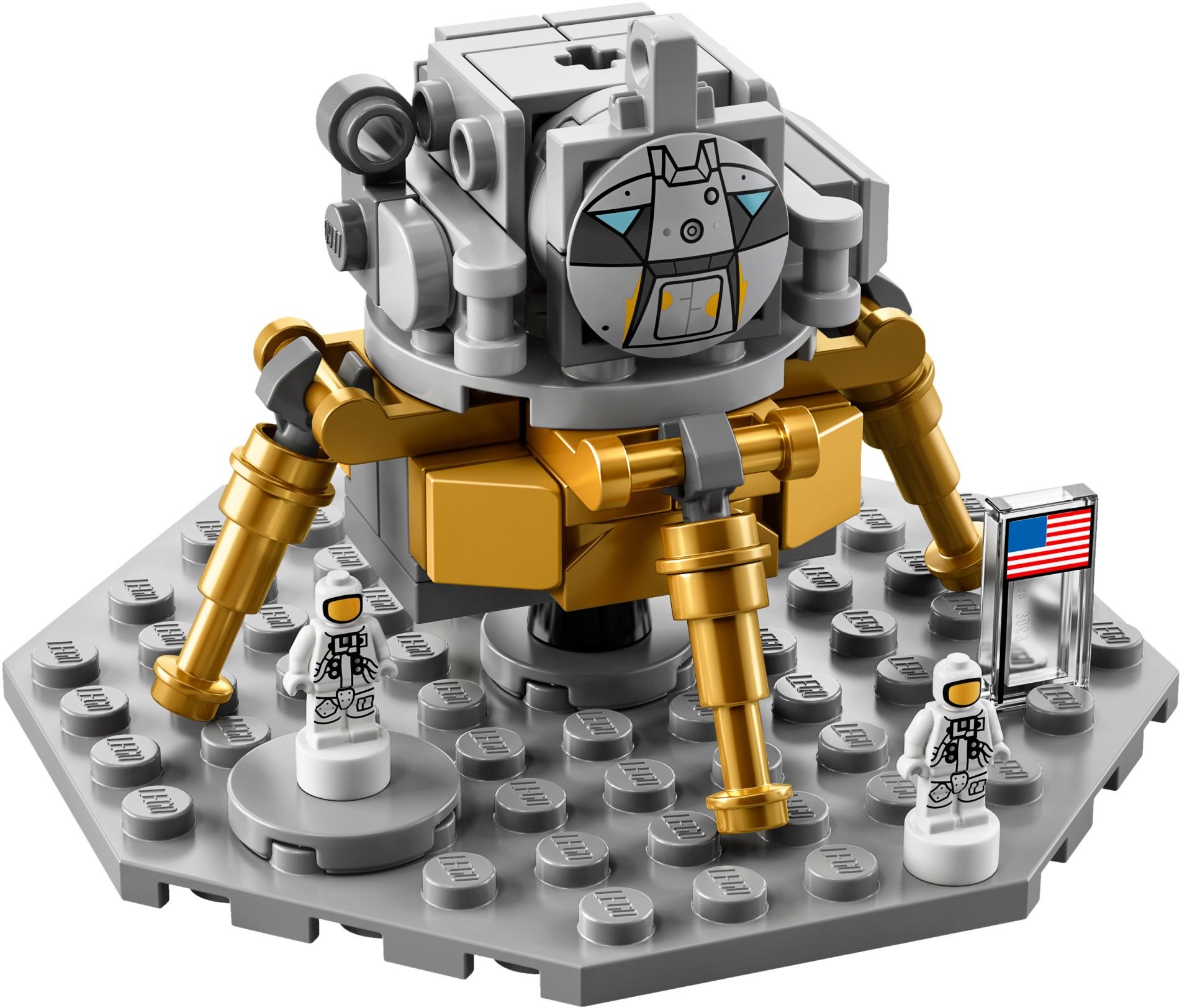 While the ease of the victory might have been unexpected it's certainly no surprise that the set has attracted so much adoration. Measuring a whopping 100cm in height, it almost goes without saying that the completed build is huge and imposing, but there's also a wonderful attention to detail evident throughout. The overall shaping and texturing of the exterior is commendably faithful to the subject matter right down to the inclusion of unique printed elements, and the set also includes appropriately scaled lunar, service and command modules and even a pair of suitably decorated astronaut microfigures (above). Furthermore, the build is surprisingly stable and can be handled without fear of distintegration which is no mean feat given its cylindrical shape. The icing on the cake is the price - a very reasonable £109.99 / $119.99 / 119.99€ for a one metre tall model made up of almost 2,000 elements.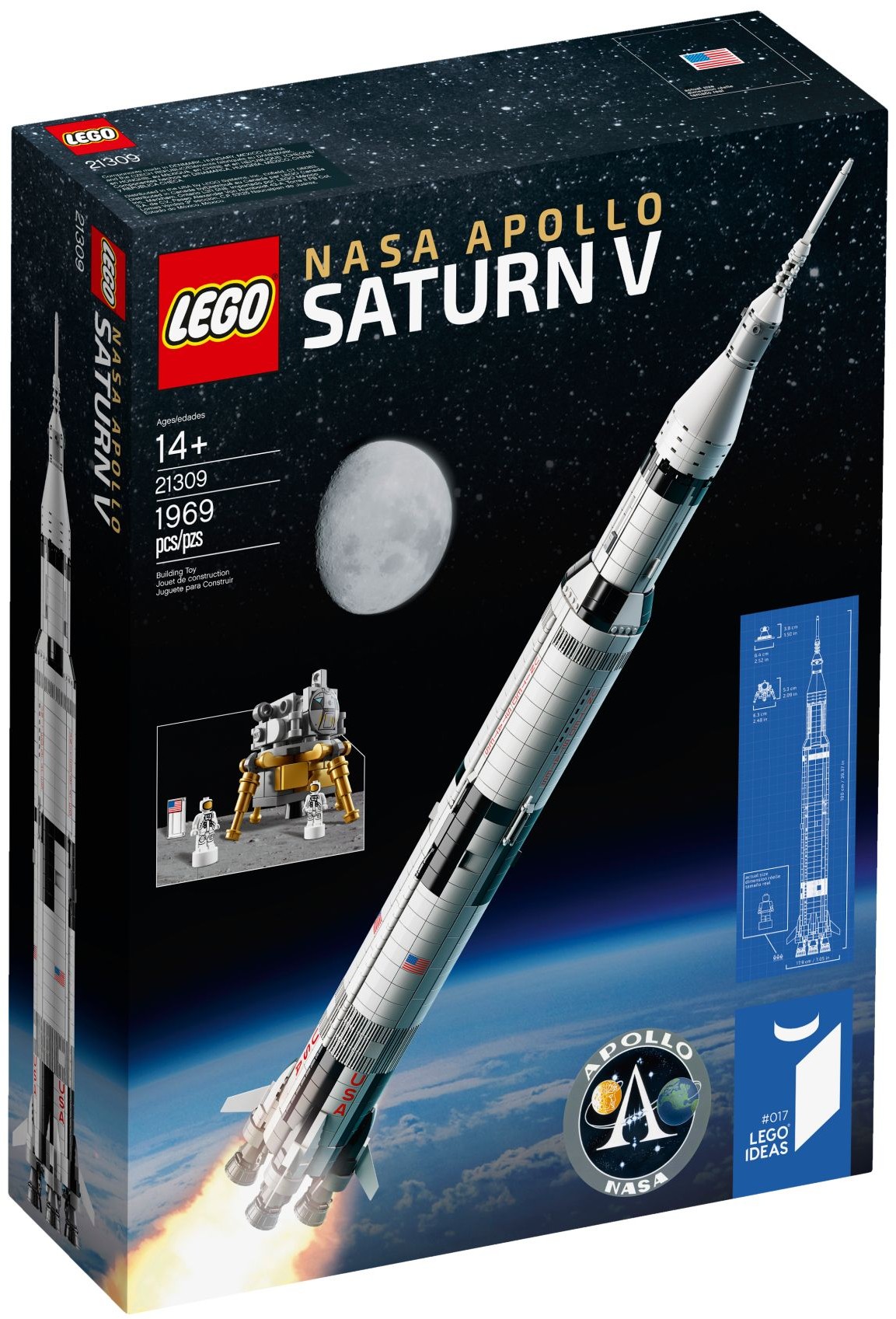 It's quite clear that this superb set has caught the imagination of the LEGO fan community - the set's almost perpetual 'sold out' status on
shop.lego.com
up until recently is testament to that - and it's a worthy winner of the 2017 Gimme LEGO Readers' Choice Award. Congratulations to
Felix Stiessen
and
Valérie Roche
who submitted the original Saturn V proposal to LEGO Ideas, and also to the team of LEGO designers who turned the proposal into a truly memorable retail set - we salute you!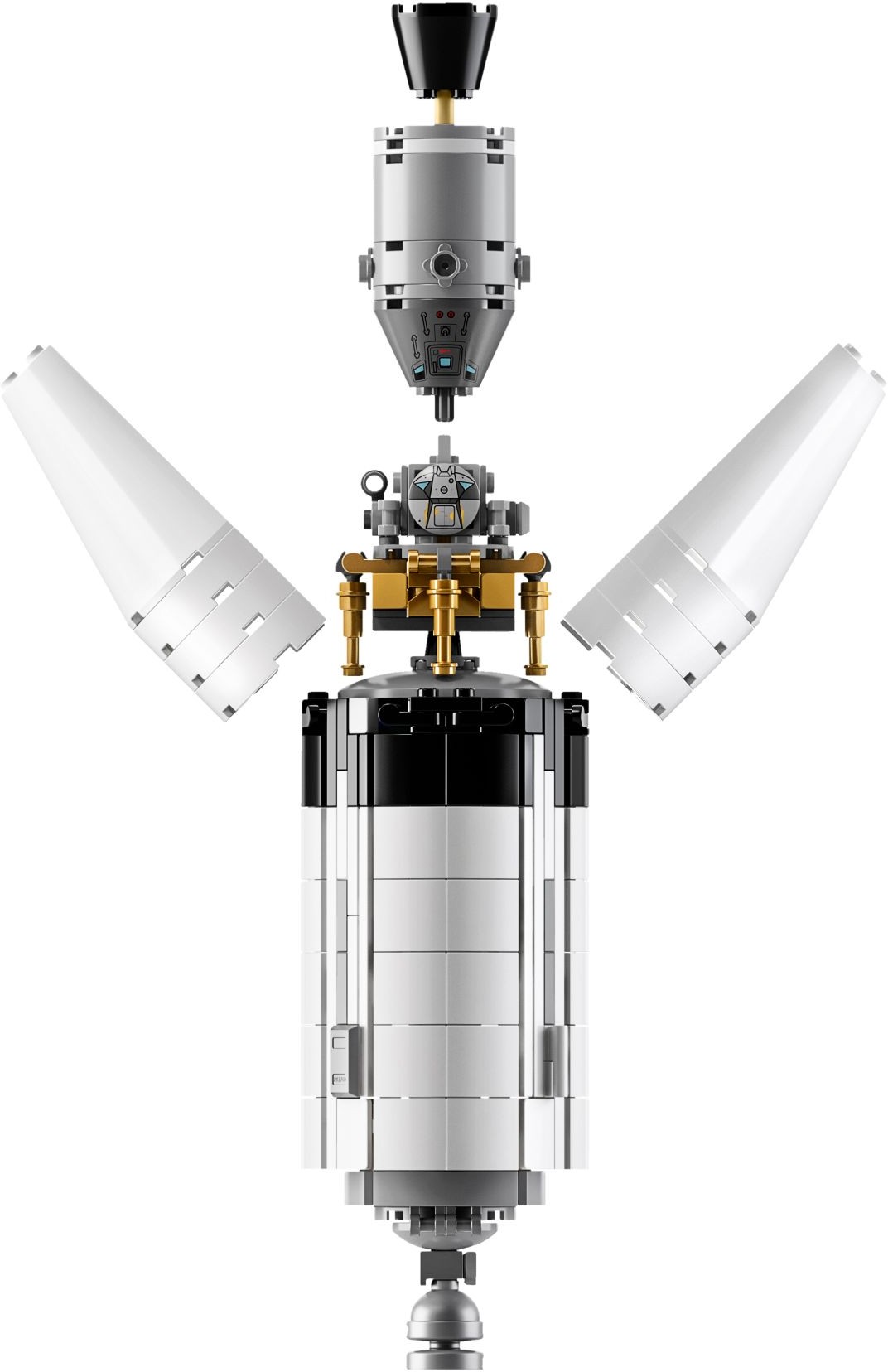 The overall Readers' Choice Award rankings are shown below together with the number of votes polled by each of the sets. Saturn V ended up polling around a third of the votes, a relatively low winning total which reflects the intense competition faced by the set. My personal favourite,
70620 NINJAGO City
, initially looked like it would run Saturn V close but ended up falling short by around 20 votes, finishing as runner up with a little over a quarter of the votes. Further back the
Old Fishing Store
,
Destiny's Bounty
and the new
UCS Millennium Falcon
were locked together in the rankings and ended up polling less than 10% of the vote each. I did wonder whether
17101 Creative Toolbox
might turn out to be a dark horse - it's received some strong reviews and has been the subject of an active discussion thread over at the
Brickset Forum
for some months now - but in the end it brought up the rear with just a single vote.
Many thanks to all of you who voted, and thanks as ever to
Brickset
for publicising the poll.